Did you know day traders only need 4 of Mr. Elliott's famous 8 waves to make money day trading? He called these 4 waves his ?money? waves.

He called these 4 waves his "money" waves.

Because every time they show up in specific combinations they reliably produce such impressive profits.

But trying to find and profit from these 'money' waves while day trading has been near impossible.

UNTIL NOW?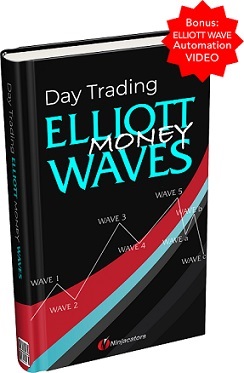 And here's the best part:
There are special indicators anyone, (even newbies), can use to
automatically find, count, and profit from these 4 'money' waves - on ANY timeframe
!

So today only...

I'm including a bonus
?Elliott Wave Automation? video for day traders.

So, you too, can automatically count, track, analyze and profit from Mr. Elliott's 'money' waves.

And save yourself the frustration of trying to count Elliott Waves by hand!

Make sense?
---



Stay Profitable,





Jonathan Moore

—

Director of Education




Ninjacators.com
DISCLAIMER: WE HAVE MADE EVERY EFFORT TO ACCURATELY REPRESENT OUR PRODUCTS AND SERVICES. THE REPRESENTATION OF THE POTENTIAL OF OUR PRODUCTS AND SERVICES IS SUBJECT TO OUR INTERPRETATION. WHILE THE EARNINGS POTENTIAL FOR THOSE PEOPLE THAT USE OUR PRODUCTS AND SERVICES IS USUALLY VERY ENCOURAGING. YOU ACKNOWLEDGE THAT YOUR EARNINGS POTENTIAL IS SUBJECT TO MANY INDEPENDENT FACTORS, ALL OF WHICH VARY FROM INDIVIDUAL TO INDIVIDUAL AND ARE OFTEN OUT OF ANY INDIVIDUAL'S CONTROL. AS SUCH, WE MAKE NO WARRANTY OR GUARANTEE OF ANY KIND THAT YOU WILL EXPERIENCE ANY SPECIFIC LEVEL OF EARNINGS BY USING OUR PRODUCTS AND SERVICES. ANY EXAMPLES WE HAVE PROVIDED SHOULD NOT BE INTERPRETED AS ANY GUARANTEE OF EARNINGS. WE DO NOT ASSERT THAT OUR PRODUCTS AND SERVICES REPRESENT A "GET RICH SCHEME." UPON REQUEST, WE MAY ASSIST YOU IN THE VERIFICATION OF CLAIMS OF ACTUAL EARNINGS AND/OR EXAMPLES OF ACTUAL RESULTS ACHIEVED, THOUGH WE ARE UNDER NO OBLIGATION TO DO SO. HOWEVER, WE CANNOT AND DO NOT OFFER YOU ANY DIRECT FINANCIAL ADVICE, NOR ARE WE RESPONSIBLE FOR ANY FINANCIAL DECISIONS YOU MAKE. AS ALWAYS, IT IS YOUR SOLE RESPONSIBILITY TO DISCUSS THE LEGALITY OR FINANCIAL SOUNDNESS OF ANY DECISION YOU MAKE WITH A QUALIFIED PROFESSIONAL BEFORE MAKING SUCH A DECISION.To Read our Disclosures in Full, Please Visit Our Website