This Tuesday, May 18th at 4:00PM EDT

We're proud to feature...
❝Make Up to $700-1000 a Day Trading the Nasdaq (NQ) Futures❞
...And best of all....Only trading an average of 1 hour a day in the morning —
4 days a week — with a 3 day weekend.
Mohan is a 33 year trading veteran and futures training coach.

This is a photo from a live seminar where 312 traders from around the globe flew in to be trained in futures trading directly by Mohan. There were 12 floor traders present from Chicago and over a dozen futures brokers who also attended the training to learn Mohan's methods.

---
Mohan of the Day Traders Action futures trading room has been producing these
type of returns for traders for a long time. This is not a new service or a "fluke" of some kind with a lucky winning streak.

Come see the proof live with NO RISK. See our live Results on the table below —
Here are the results of the last 33 winning trading sessions:

FEBRUARY 2021
Tues Feb 2: 4 trades — +2,478$
(Based on 4 NQ contracts after com.)
Wed. Feb. 3rd: 3 trades — +2,104
Thurs Feb 4th: 1 trade — +1,020
Mon Feb 8th: 4 trades — +2,800
Tues Feb 9th: 2 trades — +1264
Thu Feb 11th: 3 trades — +864
Fri Feb 12th: 2 trades — +3,560
Tues Feb 16th: 3 trades — +2,044
Wed Feb 17th: 1 trade — +1,180
Fri Feb 19th: 2 trades — +844
Mon Feb22: 2 trades — +1,244
Wed Feb 24: 2 trades — +1,400
Thur Feb 25: 1 trade — +1,460
Fri Feb2 6 : 3 trades — +2,344

---
MARCH 2021
Mon Mar1st..2 trades — +$1,350
Tues Mar2...5trades — +$2,751
Wed Mar3...3 trades — +904$
Thur Mar4...20 trades — +1,000$
Mon Mar8th...1 trade — +1,540
Tues Mar 9.....13 trades — +$1324
Wed Mar 10....3 trades — +1,104
Thur Mar 11...1 trade — +980
Mon.Mar15....1 trade — +1,300
Tues Mar16.....5 trades — +468
Thur Mar18....2 trades — +2,064
Fri Mar19 ......6 trades — +172
Mon Mar22....1 trade — +940$
Wed Mar 24...2 trades — +1,600
Thur Mar 25...29 trades — -1,000$
Fri Mar 26......1 trade — +780
Mon Mar 29....2 trades — +2,040
Tues Mar20.....5 trades — +448
Wed Mar 31...16 trades — -788
---
APRIL 2021
Mon April 1....11 trades — +$840



Total results! 33 winning days in a row with 2 small loss days (-12.25 points) for overall gain equivalent of + $45,869 on our exact trade signals on 4 NQ contracts minus trade commission estimate.

* These cash results are based on my exact, live trade signals called out in the room with trades entered by the majority of our DTA room members.
Review AN example chart OF A Trade Taken in the Live Trade Room: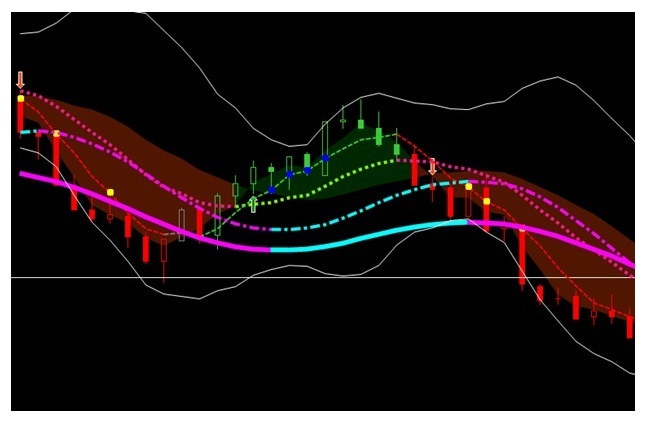 ---
Message from Mohan:
"Are you sick and tired of "being sick and tired" losing money in futures trading and endlessly searching for someone who REALLY knows how to make money? And most important, one who really cares about you and your results so you can make a steady living at trading!"

We welcome you to join the Day Traders Action Futures room along with our many members who are now making these kind of cash results. Come see the proof of our results for yourself LIVE with No Risk.

❋ We offer FREE TRAINING live in the room on how to follow my precision trade signals. It's easy to learn and you can start putting Cash in your pocket right away on a small futures trading account (The DTA room is for experienced futures traders only)
❋ These are Easy to Follow, extreme precision trade signals along with on going market analysis that will shock and amaze you!
❋ These are Easy to Follow, extreme precision trade signals along with on going market analysis that will shock and amaze you!

Important Note: Our free training will teach you how to build a $200,000 a year trading business. This could be your "Retirement Rocket Ship" !

The DTA room opens at 10:00AM (EDT) normally Monday - Thursday. We only trade an average of an hour or so right after we open the room to achieve the average of $700-1000+ a day (AS EVIDENCED IN THE STATS ABOVE)

CAUTION: The only way you can find out how I produce the great trades is by seeing the results occur live with your own eyes! Don't believe any claim of results you have not seen yourself live in the market.

Come find a New Trading Home where you can make on going daily paychecks and superior results. There is no other purpose to day trading the futures except to make Daily Paychecks.
---
You can do this by joining our DTA room for just $39 to start for 2 weeks and the lowest subscription cost in the futures industry of only $149 a month after your 2 week discounted subscription.

I am only looking for long term members who are willing to work hard, have the guts to take some risk and have an open futures trading account. ...however we will accept new traders who are very serious about learning.
---
Special Note: There is nothing else to buy in the DTA room such as expensive indicators, software or a "trading course" of some kind.

In fact, with the bonus features in our room you will be getting the best futures training course LIVE along with the use of our world famous Boomerang Day Trader precision software FREE
as a member of the room.
---
You can watch the NEW Boomerang Day Trader 2021 video here on my YouTube channel:
https://www.youtube.com/watch?v=H5kgkrLy4ac


Join us on Tuesday May 18th at 4:00PM Eastern Time / 1:00PM Pacific Time



---
Risk Disclosure: Trading is inherently risky, please read our full terms and legal disclaimer at our page.