If Head Trader Hugh showed you an easy methodology to earn a respectable 5% return on SPY options, would that interest you?
Invest an hour of your time to learn what a difference ONE GREAT Trade can make, and...


❖ See the simplicity with which you can make money consistently, quickly and confidently
❖ Learn how to dance with the market, instead of against it
❖ Be amazed at the spectacular leverage of options, and how to put them to work for you
❖ Establish your trading career with little capital, and ramp it up to stunning heights
❖ Choose your style: Either learn the mechanics of your trades, or let us pick them for you
❖

Be in awe of the lifestyle change you can expect in as little as 30 days!
Make no mistake. Options trading is risky, but proper guidance can lower those risks significantly. See how more people are getting rich today than ever before.

Do you have an average IQ, are comfortable with numbers and willing to learn to earn? If yes, then you CAN do this. Hugh turns the complex into simple. No spreads, no unnecessary naked risks, no overwhelming premarket analysis.



Download to your E-Reader, Hugh's ❝Roadmap to Wealth❞ on Amazon.com
for an incredibly simple strategy you can use right now!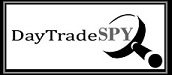 READ the

TRADING BLOG
FOLLOW Trader Hugh on Twitter

@DayTradeSpyHugh
Risk Disclosure: Disclaimer: Information in this website is for educational purposes only. Past performance does not guarantee future results. Option trading is inherently risky. Trade at your own peril. I/we do not give recommendations. Picks are only what I/we expect to trade given my/our own personal risk tolerances. Actual trades may differ should conditions suddenly and materially change.