This Thursday, April 8th @ 4:30PM Eastern Time

We're proud to feature...

?
Check out a Great Example of A
NASDAQ

Trade
Taken Using Steve's
Unique Predictive Technique
Below
?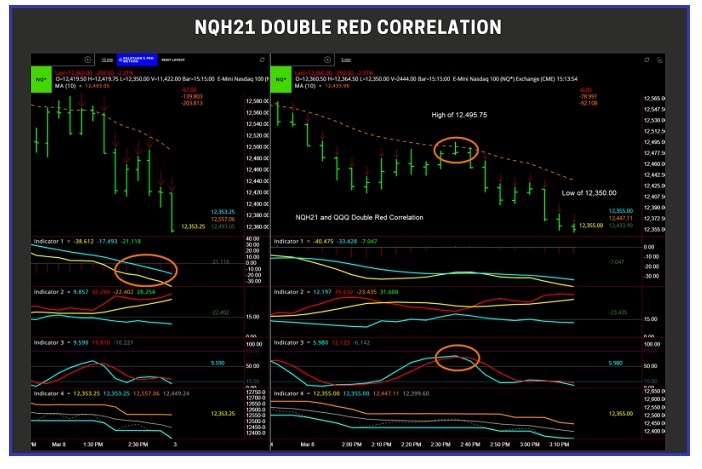 Welcome Traders, you're cordially invited to our webcast with acclaimed life-long professional Trader, Stephen Kalayjian.
Stephen has traded with the biggest firms in the world, for many years, making decisions that literally move the markets in one direction or the other.
You've likely HEARD about Predictive Analytics, yet, many of you probably don't know how to apply it to your own trading.

That's about to change...
In this sixty minute session, Steve will go over some critical points that every trader needs to consider:

? 5 Key Words Traders should be cognizant of as they begin their day to trade with the desired, ideal ?Trading Mindset? — Which, over time, and with consistently improved results can manifest into a ?Winning Mindset?
? How to pinpoint and then determine trading Reversals
? How to best manage Divergences
? Identifying and CAPITALIZING on established Trends
? …And…Much…MUCH…MORE?
---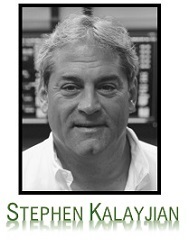 Stephen Kalayjian, Chief Market Strategist & Co-Founder of Ticker Tocker, has over 30 years of experience in the industry having begun his career at the American Stock Exchange in 1983.
Mr. Kalayjian continued his esteemed record calling winning trades on almost ALL the major US Exchange floors at some point — including but not limited to:
? New York Stock Exchange — NYSE
? Chicago Board of Trade — CBOT
? Stephen has traded well over 2 BILLION SHARES over his career.
In 2005, Stephen founded his firm to research and develop software to help identify trends, reversals, patterns, and divergences in the marketplace for all asset classes and time frames. Stephen seeks to generate High Alpha Trading ideas throughout the day. He and his team employ technical analysis through utilizing the proprietary charting software he developed on Ticker Tocker to forecast the market.
---
? For all of you that make it to the live webcast there Will be a Special bonus just for you...
IN ADDITION — To show our appreciation for you attending our webinar, there will ALSO be a random drawing for one lucky trader to receive the course pictured to your left — A $199.00 Value
The Ticker Tocker Moderators will draw a random name from the audience out of those who participated during the session, up until The Q & A portion of the webcast, you must be present to win ?

? Register Here or BELOW! ?


? For More Information: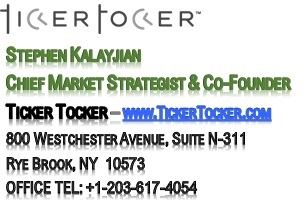 Send emails to: Info@TickerTocker.com

Find TickerTocker on Social Media on the WWW:
? LIKE Ticker Tocker on Facebook
? FOLLOW Ticker Tocker on Twitter @tickertockerapp
? CONNECT to Ticker Tocker on LinkedIn.com
? FOLLOW Ticker Tocker on Instagram
? SUBSCRIBE to Ticker Tocker on YouTube.com
DISCLAIMER: Trading in options, stocks, securities, currencies, futures, commodities, index futures or other financial instruments involves the risk of loss. Depending on the financial instruments, strategies or leverage employed, losses may exceed the amount initially invested.

The risk of loss in trading can be substantial. You should therefore carefully consider whether such trading is suitable for you in light of your financial condition. To read our disclaimer in it's entirety, please see our legal page.