FINAL REMINDER NOTICE
-
Wednesday, December 8th
@ 4:30PM EST / 1:30PM PST
-
Join us for:

---
ALERT:
30-YEAR TRADER Left Wall Street & trades from home using his
Target Zone Strategy
!!
?? Event Start Time: Wed. 12/8 @ 4:30PM Eastern Time ??

Check out this Intro Video from Joe Duffy about what
he will cover in the webinar:

DATE:
Wednesday, December 8th
TIME:
4:30PM EST / 3:30PM CST / 1:30PM PST
Thank you so much for your interest in my upcoming webinar.
Since I left Wall Street over 12 years ago, where I helped manage billions for clients. I've been telling any reader who listens to the secrets I've learned, that this is NOT a rehash of the well-worn adage that ?psychology is important?, and ?you need discipline?, blah, blah, blah...
If that realization alone were enough, this obstacle would have been surmounted long ago.

What IS needed is an understanding of how our brain actually works. You can't fix and you can't change, what you don't understand. This webinar will succinctly explain the ?WHY? of your mental roadblocks. Armed with this knowledge, and a couple of simple techniques any trader can start to fix what willpower alone most often cannot. If you have ever caught yourself making the same mistakes over and over ... mistakes you know better than to make... this webinar is an absolute can't miss.

I'm giving you the first step by joining me on my webinar on Wednesday, December 8th.

Thank you for taking the time to read and then REGISTER for the live webcast — I'll look forward to trading right alongside you!
» Joe Duffy


Joe Duffy has been trading since the 1980's — including time in institutional investing — where he managed billions for big-name clients. Today, he trades full-time for himself. PLUS, he's been a Top 10 finisher in the United States Trading Championships every time he's entered.

Joe Duffy began his career in the investment business as a stock and commodity broker in 1981. After five years of trading, he entered the U.S. Trading & Investing Championships on three separate occasions. He finished in the Top Ten every year he entered, with annualized returns of 121%, 243% and 432%.

As a direct result of his performance in the trading contests, he was contacted by a publisher to reveal his strategies and market analysis. He subsequently wrote ?The Trading Advantage and ?Turning Point Analysis?. Both books have been featured in ?Futures? magazine's list of ?Best Books for Traders?.

Now you have the opportunity to learn these same trading methods directly from Joe Duffy.

Don't miss your chance to watch this trading legend discuss the strategy live - Join us at OnlineTraderCentral.com — TODAY, Tuesday, December 15th @ 4:30PM EST — One hour past the close of the US Markets.

We'll look forward to seeing you ALL at the webcast!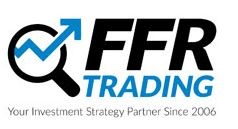 Joe Duffy
FFR Trading - Your Investment Strategy Partner Since 2006
---

Questions/Comments Before the webinar?
Email us to [email protected]
Call our office (LOCAL) 832-404-2420 or (TOLL FREE) 800-883-0524
FOLLOW FFR Trading on Twitter @FarnsfieldResearchInc
LIKE FFR Trading on Facebook
SUBSCRIBE to the FFR Trading Channel on YouTube