TO REGISTER NOW, Click Here
---
If you're not satisfied with your 2021 trading results, you probably have questions and we definitely have the answers. I don't say that lightly -- we really do have the answers. We've been teaching this trading method for more than 14 years, and we've learned a thing or two about how to help traders.

That's why we have the unusual privilege of maintaining a 4.7 Star review rating for all 14 years.

Get registered now and get all the latest details on how our trend methods keep you on the right side of the trade. There's still time, and 2021 can be the year you step over the line, moving from losing or breakeven into real income.

Tuesday's Topics:
? Powerful trading system to capture current market moves.
? Learn from the BEST Mentor.
? Free seat to watch our charts in a live-trading session
? Buy low and sell high CONSISTENTLY.

Tuesday, October 26th @ 4:30PM ET at our ?Spotting the Best Trend Entries? Live Workshop — and you'll also get a free seat to watch this system traded live on real-time charts. If you can't attend, register anyway so you'll be on the list to get the video playback and an invitation to our upcoming live-trading exhibition.
We'll be trading the price action generated by the BOC news release on the 27th of October. There's no better way to evaluate a trading system than to see the system at work on real-time charts!
Register Here to get our free gifts, attend the workshop, or watch the playback video.
Analyzing price action is not enough. At this workshop you'll learn the importance of global context and see two unique indicators that move the odds in our favor — producing up to 90% wins. See for yourself the pinpoint entries — and incredible risk management. The stops are placed very precisely, and our winners far outweigh the losers.
We will send very helpful gifts for everyone who registers, and for those who attend, you get a chance to win a MAX Trading System. If you're tired of missing most of the trend, or finally getting in only to watch price run away from you, here's your chance to make real progress with your trading.
When you have the right system and a great coach, the battle is won. Come learn from a trader who has not had a losing day in more than 4 years. Sure, there have been losing trades...everybody has them. But NO losing days! This is the guy you want as your coach!

Be well and stay safe!

The MAX Trading Team
Craig, Chris, Eusebio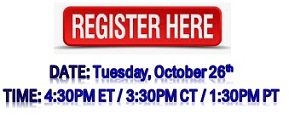 Read More About Mentor & Presenter, Eusebio Nanni: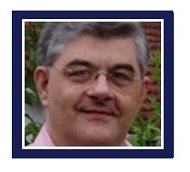 Eusebio Nanni is a well-known and highly respected trader with over 35 years experience in Forex, Futures, Stocks, etc. Using his skills, tenacity & much hard work, Eusebio has not had a single losing trading day in 4+ years.

You'll learn a lot, on Tuesday, October 26th @ 4:30PM ET, AND be inspired just by having him explain how he trades.

MAX Trading System


?
Email:
[email protected]