This - Thursday, February 15th at 4:30PM Eastern Time - we are proud to feature "Decoding the Market for Profits" presented by The Trading Professional Team at EnigmaSignal.com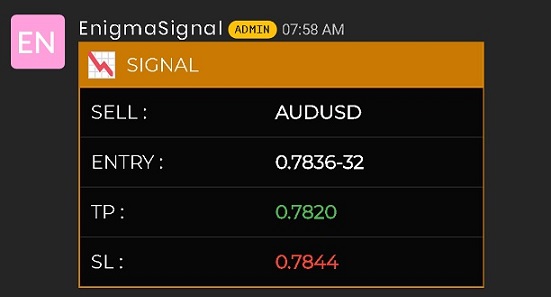 TO REGISTER NOW, Click Here


EnigmaSignal invites you to learn how financial markets can be decoded for profit using their software and trading methodology.

At this live online seminar,  discover why the EnigmaSignal software and education could help you make exceptional profits from trading Forex, stocks or any other liquid market.

EnigmaSignal offers the live trading room to help you understand the software we use to enter & exit trades at precisely the right time, and to trade profitably. It is a product and education system like nothing else out there offered on the WWW, with a 100% free trading room available to you, so you can watch us trade and use the Enigma Signals live. We welcome our members to ask important questions and build their confidence prior to risking any real money. See it at work in live market conditions before you buy anything.

Watch trades live, or be alerted on your phone, laptop or other device as they happen. Learn how to trade the RIGHT WAY by learning which patterns really work, and deliver profits. Put your questions to professional traders and trader coaches day to day until you feel you're ready to try replicating what we do. The software alerts are precise, timely, easy to read and very nearly perfect. Little to no slippage and our coaches work with you until they feel you understand them well enough to enter into real money trades with valuable help from the ES program all along the way.


Join us Thursday February 15th at 4:30PM (EST) for this interactive session featuring the EXPERT Trading Team behind www.EnigmaSignal.com 
✵ Your better financial future starts with your valid email registration ✵




ℹ

Learn MORE About Enigma Signal on the WWW:
VISIT our website - www.EnigmaSignal.com
READ our TRADING BLOG
LIKE Enigma Signal on

Facebook




Risk Disclosure: Past performance is not necessarily indicative of future results. Trading involves risk of loss, and is not suitable for all investors. Please do not trade with funds you cannot afford to lose. To read our Trading Disclaimer in its' entirety, visit our terms on our 'Read Me' page on our

website

.