Melissa Armo is the owner of The Stock Swoosh, LLC. which she founded in December of 2012. Melissa is a TV and radio personality on Fox, FBN, and other affiliated networks.
She is a Magna Cum Laude graduate from Gettysburg College. Melissa had a very successful career as a mortgage broker for 17 years.
She gave it up in 2008 to pursue her love for trading. Melissa became a very successful trader after she developed her own system for trading that relies on capitalizing on the big moves that occur near the open of the stock market every day. She has built an international business that informs clients how to trade successfully utilizing her system.
Melissa runs her own trading room, appears on television& radio speaking about the stock market, and speaks through on-line seminars to clients around the world. Melissa also runs regular courses, again to inform and teach people how to make the most of their acquired education in the live marketplace.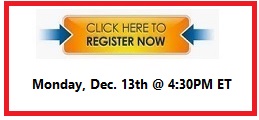 Melissa Armo - Founder & Market Expert
THE STOCK SWOOSH, LLC
www.TheStockSwoosh.com
[email protected]
Call The Stock Swoosh @ (929) 320-0427
Skype Name: Stock Swoosh
The recipient of this email understands that Melissa Armo d/b/a The Stock Swoosh and The Stock Swoosh, LLC (hereinafter "Melissa Armo d/b/a The Stock Swoosh") does not make any representations or guarantees regarding the information provided in her classes and/or the profitability of day trading using the lessons taught in her classes. There is no guaranty that the use of the information contained in the classes or related materials (the "Materials") will make money and such Materials may result in the loss of substantial amounts of money, including the amount paid for The Golden Gap class. Melissa Armo d/b/a The Stock Swoosh does not provide investment advice and her classes are purely for educational purposes. Melissa Armo d/b/a The Stock Swoosh does not assume responsibility or liability for your trading and investment results. It should not be assumed that the methods, techniques, or indicators presented in her classes or the Materials will be profitable or that they will not result in losses. Past results related to trading ideas or systems published by Melissa Armo d/b/a The Stock Swoosh should not be relied upon and are not indicative of future returns related to such systems, models or ideas, which may or may not be realized by Melissa Armo d/b/a The Stock Swoosh. In addition, the indicators, strategies, columns, articles and all other features of the Materials are provided for informational and educational purposes only and should not be construed as investment advice. You will seek professional advice from a licensed independent investment adviser and/or broker-dealer prior to investing or trading for your account or the account of others. Melissa Armo d/b/a The Stock Swoosh may or may not have holdings or positions in the securities mentioned in her classes or the Materials.
Copyright The Stock Swoosh, LLC. 2021. All rights reserved. Reproducing or distributing this content is a violation of federal law.